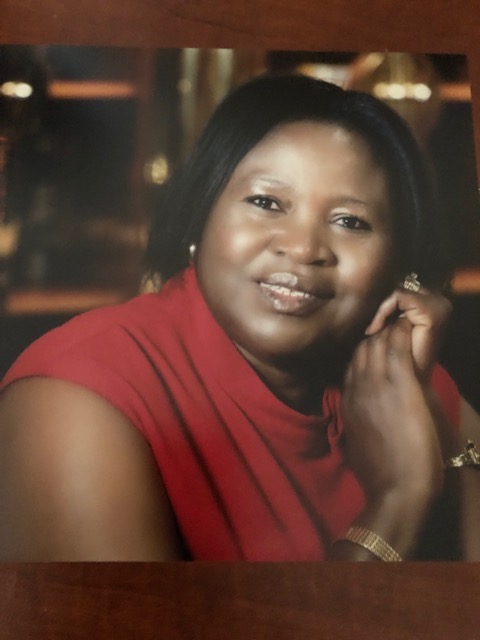 Christie Ibeh (Realtor®)
Real Estate Broker/Office Manager

My goal is to render exceptional services to all my clients. Whether selling or buying a home. I am happy to be your realtor. I have been in real estate business since 2003. My extensive vast experience and knowledge in all aspect of real estate trasactions has equipped me with skills to get good results in all transactions. As a Real Estate Specialist combine with my Accounting knowledge and Master in Business Administration(MBA), I have what it takes to render exceptional services to all my clients. Speed Equity Realty LLC and all her Realtors are passionate in doing real estate and we work together as reliable team. We combine our expertise to meet our clients' home needs.
Contact any of us for information about recent sales in your neighborhood, current home values, or market trends.

Your satisfaction is our success!

Gospel Ibeh (Realtor®)
Property Manager/ Investment Expert

Have you ever considered investment properties in Florida? Here is an expert in Real Estate Investment. My education background; BS in Estate Management and MSc have giving me an edge as a Property Investment Expert. I offer training to Real Estate Investors on how to analyze financial details of investment properties. As an expert in Real Estate Investment, I train investors on how to analyze investment property for desired returns.
Whether you want to become a full time property investor or you want to retain and enjoy your full-time job, while making passive income, I am ready to offer you reasonable training to guide you in making that good investment.

Tunde Akinyemi (Realtor®)
Licensed Sales Associate

My goal is to take our real estate business to a higher level. I have BS in Accounting and MBA. I have been a successful business man for many years. My ability to analyze financial details and factors that contribute to property value sets me apart from other Realtor
Nichole L. King (Realtor®)
Licensed Sales Associate

Nichole is a graduate from Maimi Dade College and has worked in various Organizations. She brought great skill and wealth of experiences from other field into Speed Equity Realty. Her goal is to render satisfactory services to real estate clients. She is able to turn challenging real estate process to rewarding experience. She delight in assisting clients and bridging home buyers and sellers to accomplish their individual objectives and thus promote the growth of Speed Equity Realty LLC. She has all the require skills that will help buyers, and sellers in Realestate. She has strong customer service and interpersonal communication skills. She is proficient in computer skills, strong organization ability, able to handle multiple tasks and work in a fast paced environment.
Chiquita Johnson (Realtor®)
Transaction Manager

As a transaction manager, Chiquita ensures all transactions goes professionally and smoothly. Smooth closing process is a part of Speed Equity Realty goal to ensure all clients have smooth experiences. She focuses on supervision, organization, and performance; which is an integral part of the Speed Equity Realty Model of operation. She promotes compliance to protect clients' interest and facilitates Team Player.
Realtor® with integrity and ethical behavior
FL DRE License Numbers
:
Bk3053923
Address:
6914 E Fowler Avenue Suite G
Tampa, FL 33617