About Us
---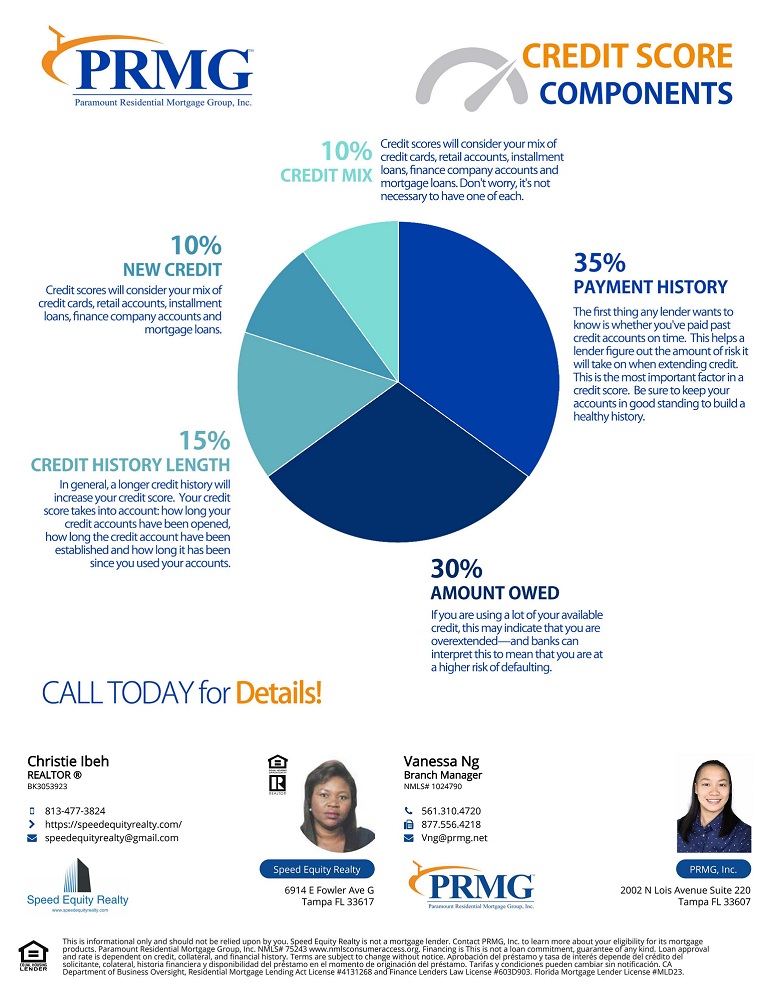 ---
Christie is the Founder/Broker of SPEED EQUITY REALTY, LLC.
Speed Equity Realty renders professional services to National and International home Buyers, Sellers and Real-estate investors. Speed Equity Realty LLC/Christie specializes in investment properties, single family properties and working with home buyers. Speed Equity Realty Team has a thorough understanding of clients' home needs, real estate market, and home value analysis
Christie obtained her Florida Real Estate licence in 2003. She worked with Florida Associate Realty, Best of the Bay Realty and People's Choice Realty. She maintained the highest producer associate in all organizations she worked with.
She obtained her Real Estate Broker License in 2007 and opened Speed Equity Realty LLC, a Brokerage business together with her husband; Gospel. Gospel works side by side with her in real estate as well as managing Green Back Asset Corp; a real estate investment company. Gospel specializes in investment properties, remodeling and new home construction. Gospel and Christie are well known as leaders in real estate business in many counties in Florida. Speed Equity Realty is among the top real estate companies in Hillsborough and Pasco counties in Florida.

Speed Equity Realty LLC/Christie created a Team of Agent, a driven environment that helps agents excel in their career. Christie and her team of Agents work with clients' when purchasing or selling homes. Most clients recommend us as a trustworthy Team. Christie educational background knowledge in Accounting, MBA and Real Estate Education equiped her with skills to render professional satisfactory services to clients. She is knowledgeable in all aspect of realstate transactions. Her knowledge, integrity, and her ability to understand and demostate emphathy to others have made her million dollars producer.
Christie's greatest strength is her ability to meet clients' housing needs. Speed Equity Realty and her team's unique experience enables expert guardians through housing encounters. The current market requires someone with real expertise. SER's goal is to help our clients acquire or sell homes at the best possible price and as quickly as possible. Talk to us, we want to help you achieve your home desires.
We are experts in Short Sales and Bank Own Houses.
Respectfully,
Christie Ibeh
Realtor® with integrity and ethical behavior
FL DRE License Numbers
:
Bk3053923
Address:
6914 E Fowler Avenue Suite G
Tampa, FL 33617